Alumni Achievements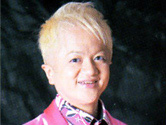 Yoshikazu Mera
Vocal Music major graduate
Yoshikazu Mera graduated from the Senzoku Gakuen College of Music in 1994.
He won first prize in the 8th International Competition for Early Music. His beautiful voice took the world by storm in Hayao Miyazaki's "Princess Mononoke" and his uniquely stunning voice and refined musicianship have won rave reviews both domestically and overseas.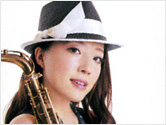 Ayaka Hirahara
Jazz course graduate
Ayaka Hirahara graduated in 2007.
While still enrolled at Senzoku, she won multiple awards including the Best New Artist Award at the Japan Record Awards and the Special Prize at the Japan Gold Disc Awards. Her 2009 release, "my Classics!" won the Best Album Award at the 51st Japan Record Awards. Her activities have won high praise from all corners and she won honorable mention at the 1st Tokiko Iwatani Awards in 2010. In 2011 she won the Japanese Education Minister's Incentive Award for Young Artists. She celebrated her 10th year post-debut in December 2013, which she marked by holding her 9th national tour from June until October.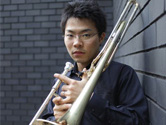 Norikazu Naoi
Wind instruments major graduate
Graduated in 2009.
Currently studying abroad at the City of Basel Music Academy (Musik-Akademie der Stadt Basel).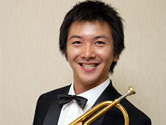 Takashi Shinozaki
Wind instruments major graduate
Graduated in 2008. Takashi Shinozaki is a trumpet player who plays the trumpet for the Osaka Philharmonic Orchestra. He takes part in 7-8 scheduled concerts and events a month. In 2012 he won the Japan Music Competition in the Trumpet division.
(c) Takashi Iijima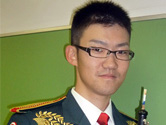 Seiji Sano
Wind instruments major graduate
Seiji Sano graduated in 2008 and completed a non-degree course in 2009. He currently plays the oboe for the Ground Self-Defense Forces 1st Band in Nerima, Tokyo.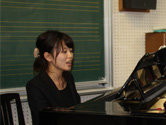 Hisashi Isoda
Wind instruments major graduate
Hisashi Isoda graduated in 2012.
She studied under Senzoku Gakuen Professor Masato Ikegami.
As a student, she immersed himself in the study of the saxophone and devoted herself to chamber music and wind ensembles.
She underwent home training at nursing homes and special education schools under the teacher-training curriculum with the aim of becoming a saxophone instructor.
At present he works as a licensed music teacher for the music department in Nanto, Toyama.
Yoshifumi Takeyama
Percussion Instruments major graduate
Yoshifumi Takeyama graduated in 1998.
He currently performs with the Siena Wind Orchestra as a percussion player.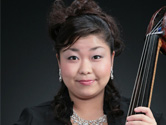 Yoko Yanai
String Instruments major graduate
Yoko Yanai graduated in 2006, winning the Award for Excellence.
She also performed in the graduation concert and went on to graduated as valedictorian from graduate school in 2008. She also performed in the Grand Prix special concert and in the Senzoku Gakuen College of Music Philharmonic Orchestra and Contrabass Concerto while enrolled. She is currently a member of the NHK Symphony.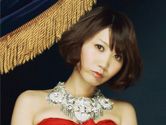 Saori (SEKAI NO OWARI)
Piano major graduate.
Saori graduated from the Piano course in 2010.
She formed SEKAI NO OWARI as a student. After releasing their first album, 'Earth', they joined the Toy's Factory label and made their major debut in August 2011. All tickets were sold out for her one-woman performance at the Budokan three months later and for her subsequent national tour. At present she plays the piano for the nationally-famous band.
Takumi Mitani
Vocal Music major graduate
Graduated in 2009.
While still a university students, she was chosen as the 20th "Song Princess (Uta no Oneesan)" of NHK's "Okaasan to Issho (Together with Mom)" program and held a wide range of concerts and stage performances.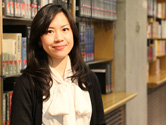 Ayako Horiuchi
Vocal Music major graduate
Graduated in 2005.
Ayako Horiuchi is currently at the University of Tokyo Graduate School of Arts and Sciences majoring in Interdisciplinary Cultural Studies (Culture and Representation).
While immersing herself in her graduate studies, she also works as an editor for an art magazine publishing company. She also works as a freelance music writer.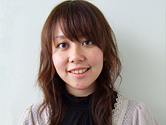 Shiho Fujii
Music and Acoustic Design major graduate
Graduated in 2007.
Shiho Fujii now works for Nintendo Entertainment Analysis & Development creating game music.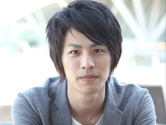 Yutaka Yamada
Music and Acoustic Design major graduate
Yutaka Yamada graduated from the Senzoku Gakuen College of Music in 2011.
He decided to become a music composer in his third year of high school. While in university, he studied under theme music composer Toshiyuki Watanabe. In October 2009 he won first prize in the Vienna Instruments Strings Arrange Contest. Just before graduation, he worked with Hiroyuki Sawano on the music for the Fuji TV drama "Marumo no Okite (Marumo's Law)" which aired in April 2011. He is one of the best up-and-coming composers today.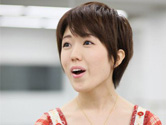 Yurino Yasushi
Musical Theatre major graduate
Graduated in 2010.
In August 2006 she beat 3211 other people to become of one of the 5 winners of the 'Aniplex presents Super Voice Audition.' Since then she has worked as a voice actress, a profession she continued even while enrolled as a student. She joined the Shiki Theatre Company in 2011 and appeared in "The Lion King" (Sapporo, Tokyo) over 300 times. She then left the company in February 2013 and started a new career as a musical voice actress.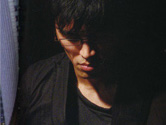 Daisuke Abe
Jazz course graduate
Graduated in 1999.
Currently a jazz guitarist and composer.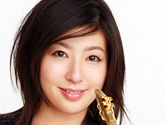 Kaori Kobayashi
Jazz course graduate
Graduated in 2004.
Majored in the alto-saxophone. Kaori Kobayashi released her debut CD in 2005. As one of the few female saxophone players in Japan, she has an active career giving live performances in Japan and overseas.