Course Introduction
Electric Organ Course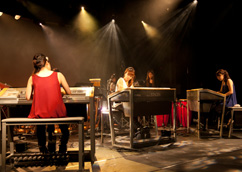 The electric organ is a relatively new instrument which has only been in existence for about half a century, but it has already become an indispensable tool for modern musical expression. The reason for this is that this one single instrument can bring out a wealth of tones, more than all the instruments of an entire orchestra, and adapt those sounds to a variety of musical styles and fusions. It follows then that to master the electric organ, students need not only performance and interpretation skills but also improvisational performance skills and knowledge of sound design and in addition to the ability to compose and arrange music.
Features
Learn pro-level music performance, expression, sound design, composition and arrangement skills from a team of 15 top-flight performers, composers and conductors.
Enjoy a diverse curriculum that lets you learn classical and popular music in a specialized yet practical fashion.
Master both solo and ensemble performance and build a career as a musician by staging several live performances.
Classical Ballet Course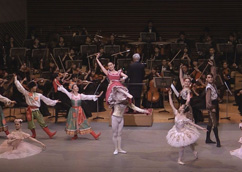 A key feature of the Senzoku Gakuen College of Music ballet curriculum is that it allows students to choose which ballet company out of the Tani Momoko Ballet, the Tokyo City Ballet and the Asami Maki Ballet companies they wish to take classes with. Students gain a fuller appreciation for the performing arts with a focus on ballet as they aim to become professionals with the necessary qualities and potential perform around the world.
Features
Appear together with orchestras, wind ensembles, and various other ensembles.
Get a thorough grounding in musical basics such as solfege and harmonics.
Take vocal music and musical theatre lessons to enhance your skills as a stage performer.