Course Introduction
Music Education Course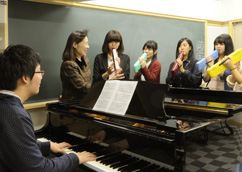 The aim of the Music Education major is to develop teachers who can teach music in a school environment and in a community lifelong learning programs. It also aims to develop individuals who can function successfully in music-related and music education-related industries.
Features
A curriculum that prioritizes training to become school teachers, lifelong learning coaches, or planners or workers in music education-related industries.
Receive a rich array of lessons from a faculty made up of music teachers, composers, and performers in various fields.
A rich environment where you can learn about all kinds of music, from classic to rock to jazz to Japanese music.
Music Design Course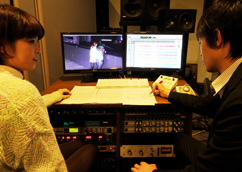 Computers are essential for music creation in this day and age. The Music and Acoustic Design major focuses on computers as its specialized teaching staff fills students with essential knowledge. The major is broadly divided into the "Composition and Arrangement" and "Acoustic Technology" specializations. Students receive a thorough knowledge of both aspects of the major regardless of which specialization they choose, but they are also able to pursue the area that interests them the most as far as they want to go.
Features
Surrounded yourself with a well-equipped music environment featuring state of the art equipment as you learn to be a music producer with a focus on DTM.
The teaching body is composed of a broad lineup of experts in various genres. Learn how to work as a professional.
Gain solid work experience by handling many events both within and outside the university campus.
Jazz Course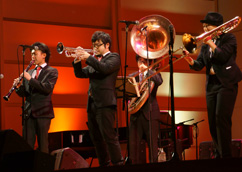 Since starting its Jazz major in 1996, Senzoku Gakuen has proudly stood at the forefront of full-fledged jazz education. From the moment they enroll, new jazz students are surrounded by the largest group of jazz teachers in Japan as well as a student body that loves the soul of jazz as much as they do.
Features
Receive direct instruction from over 40 musicians who are currently active on the front lines of the modern jazz scene.
Interact with over 130 currently enrolled jazz students and more than 600 past students.
Enjoy international exchange with Berklee College of Music in the USA and other international educational institutions.
Musical Theatre Course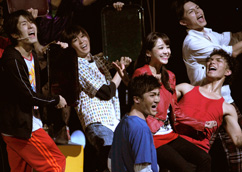 The Musical Theatre major aims to develop charismatic musical performers who can perform on various stages.The major lets students improve themselves in all aspects by providing thorough instruction in both theoretical and practical skills in order to bring out the full potential of each individual. The major also provides students with multiple opportunities to perform publicly while enrolled with the goal of turning out professionals with the abundant stage experience needed to perform in various genres in future.
Features
Take part in musical events and concerts both within and outside the university. Try your hand at various events such as collaborations with jazz players and orchestras.
Visit the major stages of the world through study trips to London and New York.
Learn the skills needed to perform on stage through practical instruction in a well-equipped environment that includes spacious rehearsal rooms and dedicated studios.
Rock & Pops Course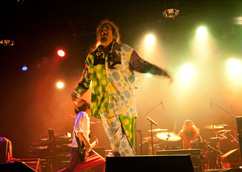 The modern musical genres of rock and pop hold a lot of untapped potential. Furthermore, since those two genres straddle a lot of professions in the music genre, the Rock and Pop major opens the way for a variety of possible future scenarios for students, allowing them to become pro musician, producer, arrangers and more. The Rock and Pop major focuses on cultivating talents that will always bring out their unique, original sound even in the constantly shifting world of rock and pop music. We steer our students in the direction that matches their talents by giving them creative powers of musical expression, high-level performance skills, and the production ability to tie everything together.
Features
A faculty made of active top players in the field. Explore your originality while coming into contact with the latest music scene.
Aim to be an epoch-making musician as you master the latest equipment in our professional grade studios and experience band performance and recording for yourself.
Learn the producing skills that are increasingly being required of musicians.